Limited Time Laser Hair Removal Promotion
$500 Value!



FREE Upper Lip Laser Hair Removal Package (6 Treatments) When You Purchase A Laser Hair Removal Package!



Pristine Medical Spa dedicated to meeting your anti-aging goals and addressing your skin care concerns


We customize your treatment plan and choose the perfect products and procedures for your skin type


We offer the Cutera HR laser which is the Gold-Standard in laser hair removal, utilizing both Alexandrite and YAG Techologies
5 Star Google and Yelp Reviews
I literally will never go anywhere else. Michelle will be the only one to ever touch my face. I've had under-eye fillers and Botox with her and she's amazing with injections! She left me with a very natural look. Michelle is very professional but also so genuinely nice. Her staff have also been great - Stephanie and Heather. They all check in after procedures to make sure you're okay :). Love this little team and will be back for years to come.
Exceptional & extraordinary best describes every experience with Michelle and her amazing team. Michelle's ability to enhance the natural aesthetic truly is the best. Highly recommend.
Michelle is awesome! She is caring and highly knowledgeable. Love the personal service and attention she provides. The office staff, Heather and Stephanie are very friendly, personable and professional. I highly recommend Miami Beach Laser & Aesthetics for all your beauty enhancement treatments.
After moving back to Miami from up north and knowing my shirtless, hirsute back would be once again exposed to the sun, I knew I had to take action. After checking Yelp for laser hair removal on Miami Beach, I found Michelle and her team conveniently located nearby. Yelp did me well as all the positive reviews are on point! Located in a beautiful office overlooking Biscayne Bay, Miami Beach Laser and Aesthetics offers all types of laser hair removal treatments, Botox, fillers and more. Michelle did a thorough consult of my hair and gave me lots of insight into a proper treatment plan. Prices were very reasonable and I was impressed with her professionalism and personal care. My appointments always end up being a mixture of laser hair removal, restaurant recommendations, pain tolerance testing, and mental health therapy sessions. Michelle, Carol and Courtney are all very personable and somehow make being zapped repeatedly with laser beams a pleasant experience. On top of that, Michelle's medical background and customer commitment is assuring, as she always is checking progress of the treatments and paying attention to areas that need more treatment. The treatments have worked very well and I couldn't be happier with Miami Beach Laser and Aesthetics' work. I can finally head to the beach to show off my smoooooooth back.
I feel so fortunate that Miami Beach Laser was recommended to me when I moved here 5 years ago. After modeling for 25+ years, I am super conservative about "maintenance". Michelle O'Neill has been doing my Botox, laser treatments for sun damage, and laser hair removal with great care, artistry, and restraint, ever since. She has so much knowledge, kindness, and empathy to share. She never upsells; in fact she has discouraged me from all "add ons" I have brought up to her. She has given me great advice and references to other doctors for all of my health needs. She is a kind and dedicated person, as are Courtney and Heather (the team) They just moved to a beautiful new suite that they share with Dr. Rosenbaum (who performed a fantastic "eyes job" on my friend) at Mt. Sinai. I whole heartedly recommend this team for all of your beauty needs. Michelle is the best!!!
Michelle & her staff go above & beyond to ensure you have a wonderful experience. Michelle truly listens to you & offers you the best guidance if you are unsure about any procedure. I've been a patron for over 5 years & have never questioned my loyalty to her. I appreciate I feel valued, not only as a customer but as a person. Michelle & her staff are professional & genuinely kind. My only wish is they would open an office in Broward!!
Michelle and her staff are first class. They educate you, help you make the best decision for your beauty needs, and have white glove customer service throughout the process. Beauty enhancements is a delicate process. Feeling confident with your service providers expertise is paramount. Michelle always has your best interest at heart and delivers great results.
Mechelle and Heather are amazing people. Very professional. Very caring to your needs and what you want. Great prices and deals. Convenient location, with parking. You always feel beautiful walking out of there.
Michelle O'Neill and her staff are the absolute best! I wouldn't trust anyone else with my aesthetic needs. She is always on top of her game with the latest treatments, technology, techniques and skin care products. She keeps me looking my best which in turn keeps me feeling my best! I would highly recommend Miami Beach Laser and Aesthetics to anyone looking for the right hands to be in, in the anti aging field. Michelle O'Neill is one of the best in the business and you will love her! Her wonderful staff too. I can't rave about them enough!
Michelle is just the best! I have been a faithful patient for about 10 years! I absolutely love her conservative approach and never trying to push anything on me. She is an artist and I honestly don't trust anyone anyone else. The quality of the products she uses is always the best. I highly recommend Michelle and Miami Beach Laser & Aesthetics and of course her staff is just as awesome! They are so welcoming, kind and treating me like a family.
What Can Michelle and Her Team Do For You?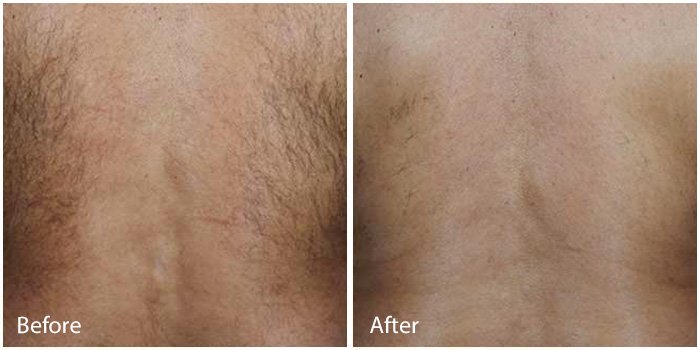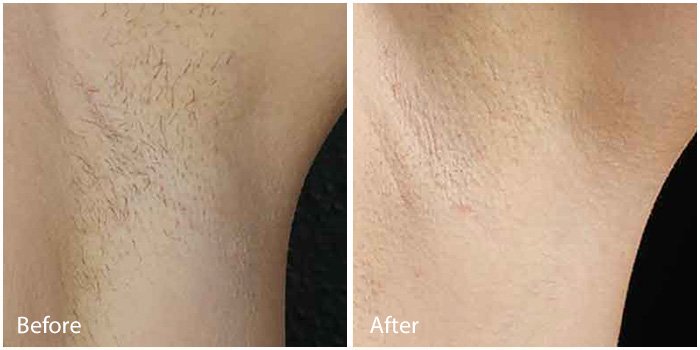 Frequently Asked Questions
What is laser hair removal?
Treatments use highly focused beams of light and heat to destroy hair follicles and prevent hair regeneration.
Does laser hair removal hurt?
It feels like a rubber band snapping on the skin. There is a built in cooling system on the laser which makes the treatment very comfortable. All patients tolerate the procedure very well.
How permanent is laser hair removal?
It is permanent hair reduction, not permanent hair removal.
How much does laser hair removal cost?
Cost will vary based on area to be treated. More surface area, such as full legs, will be more costly than an upper lip treatment.
How many sessions of laser hair removal do you need?
Typically, 6-8 sessions, spaced 8 weeks apart is recommended.
Should I shave before laser hair removal?
Yes, you will shave the area to be treated the day before your  treatment. You do not wax, thread, pluck, or use depilatory creams in the area to be treated throughout your sessions.
What should I expect after my first laser hair removal session?
You may notice slight reddening and local swelling of the area treated, similar to sunburn. These side effects typically fade after a few hours. You will also experience hair shedding for up to two weeks after treatment.
Can you wear make up after laser hair removal?
If the face is treated, sunblock is applied to the skin first and then makeup may be applied if necessary.
Can I use moisturize after laser hair removal?
Yes, moisturizer may be used after the procedure.
What shouldn't you do before laser hair removal?
You should not wax, thread, pluck the hair, or use depilatory creams for 6 weeks prior to starting laser hair removal and throughout your full series of treatments.
Miami & Miami Beach Laser Hair Removal
For many of us, unwanted hair can be a time consuming inconvenience. However, you can permanently reduce most unwanted hair with laser hair removal. Are you having trouble deciding where to get your done laser hair removal in Miami? Well, look no further, Miami Beach Laser and Aesthetics is located at Mount Sinai Medical Center in Miami Beach, FL. We offer expert service and a boutique experience that's second to none!
Benefits Of Laser Hair Removal
Are you tired of waxing, shaving or painful treatments like electrolysis?  Well laser hair removal might be the perfect procedure for you!  In addition to permanent hair reduction here are some other benefits:
Precision – we're able to target just about any area on the body with pinpoint accuracy.  
Efficiency – smaller areas such as above or below the lip can be completed in a matter minutes while larger areas take a few minutes longer
Minimal Side Effects – say good-bye to ingrown hairs and razor bumps
Cost Effective – although there is an upfront cost, you'll be saving a lot of money in the long term on razor blades and waxing supplies
The Excel HR™ laser hair removal system provides advanced premium hair removal solutions for every skin type. The excel HR™ combines the gold standard laser wavelengths for hair removal. Combining a new high-power 755 nm Alexandrite laser, and Cutera's proven long-pulse 1064 nm Nd:YAG laser, coupled with the superiority of sapphire contact cooling, excel HR redefines modern laser hair removal.
The 755 nm Alexandrite laser is highly absorbed by melanin making it an ideal solution for finer hair on skin types I-III.  By targeting the melanin pigment, the laser eliminates hair but leaves the surrounding skin unharmed.
The 1064 nm Nd:YAG is the safest wavelength for permanent hair reduction on darker skin types and tanned skin. Its unique design, longer wavelength, and innovative cooling design allow effective, safe and permanent results.  It works by targeting water molecules and heats up the tissue around hair follicles and removes it.
The most commonly treated areas for women include: the legs, bikini, underarms, upper lip, and stomach.  For men, the most commonly treated areas are: facial hair, ears, shoulders, back, and chest.
Abdominal Line
Upper Lip
Lower Lip
Chin
Hands
Fingers
Ears
Feet
Toes
Nose
Glabella
Eyebrows
Perianal
Sideburns
Jawline
Forehead
Knees
Underarms
Neck Front/Back
Bikini
Brazilian
Full Face
Abdomen
Chest/Breast
Buttocks
Scalp
Shoulders
Upper Back
Lower Back
Upper Arms
Lower Arms
Upper Legs
Lower Legs
Pre-Treatment Instructions
Avoid skin irritation or intentional skin tanning.  Sunscreen with an SPF 30 or higher is advisable when outdoors during daylight hours.




Discontinue any irritant topical agents for 2-3 days prior to any laser treatment.




Arrive to Miami Beach Laser And Aesthetics with clean skin prior to treatment.  There should be

NO

lotion, makeup, perfume, powder, bath/shower oil present on the skin in the area to be treated.




Topical anesthetic may be used for small surface area treatments, if necessary, for patient comfort.




Advise Miami Beach Laser And Aesthetics if there are any dental crowns, caps, braces, or other metal dental implants.  These areas may be more sensitive to treatment and the clinician may use dental rolls, gauze, or a tongue depressor to isolate the area and make the treatment more comfortable.
Post Treatment Instructions
Protect the treated area with SPF 30 or higher sunscreen and avoid intentional sun tanning for the first week following treatment.




Some redness and swelling in the treatment area is expected.  You may use cold compresses to reduce these symptoms.




Wash the area gently and do not use harsh and/or abrasive products in the treated area for 3 days.




Do not take a hot bath or sit in a sauna and/or hot tub or expose the treated area to excess heat for 3 days.




If a superficial crust or scabbing occurs, do not rub, scratch, or remove the scab.  Cleanse the area gently and pat dry.




At the first sign of a blister, call Miami Beach Laser And Aesthetics at 305-610-8284.